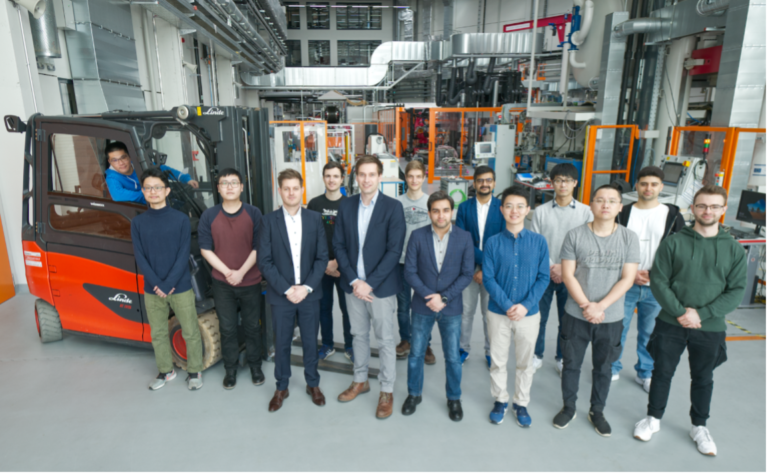 In this episode of our #Road2Success series, we interviewed Dr. Michael Demes. Who, together with Sebastian Bienia, founded Sentics GmbH in 2020 after having met during their doctoral studies in the field of Production Engineering at the TU Braunschweig. During this time, they developed their idea together and have since become alumni of the International Entrepreneurship Summer School. 
Currently situated in nearby Wolfsburg, Sentics GmbH have developed the first real-time optical localization system that allow objects in an industrial environment to be localized in a privacy-compliant manner. In doing so, they aim to make the industry safer and more productive at the same time.  
Why did you and your co-founders decide to become entrepreneurs and start a business?
"From the establishment of a company we expect more freedom in the exercise of our professional activity. We can determine a great deal ourselves in many areas and are not dependent on other decision-makers."
What did the process of ideation look like?
"It was an ongoing process in which we involved users in the technology development at an early stage. It quickly became clear what added value we could create for customers with our solution."
What would you say is the biggest risk you and your business is currently facing and how do you aim to minimize or combat this risk?
"The biggest risk is finding skilled workers and securing hardware supplies. We recruit our employees directly from the university and thus avoid this risk. For hardware, we rely on several sources."
To what extent did you collaborate with the Entrepreneurship Hub and what motivated you to do so?
"We wanted to know how our business idea is evaluated by experts. We participated in the Entrepreneurship Hub Summer School, which was one of the initial programs we attended to sharpen our business idea."
What were your key takeaways and experiences?
"That the presentation of our solution from our side was often too technical. Instead, we changed our perspective and focused more on customer benefits."
What piece of advice can you give to help a prospective entrepreneur?
"Get out there with your idea in a timely manner, take criticism and use it to make your products better."
Michael and his team are currently working tirelessly in preparation for an upcoming funding round with Business Angels. Their aim: complete their first paid customer project. If successful, the sentics GmbH hopes to increase their customer base and have their technology widely deployed in the next five years. We wish Michael and the rest of the sentics GmbH all the best on their #RoadToSuccess and believe they have what it takes to become another successful start-up originating from the TU Braunschweig.