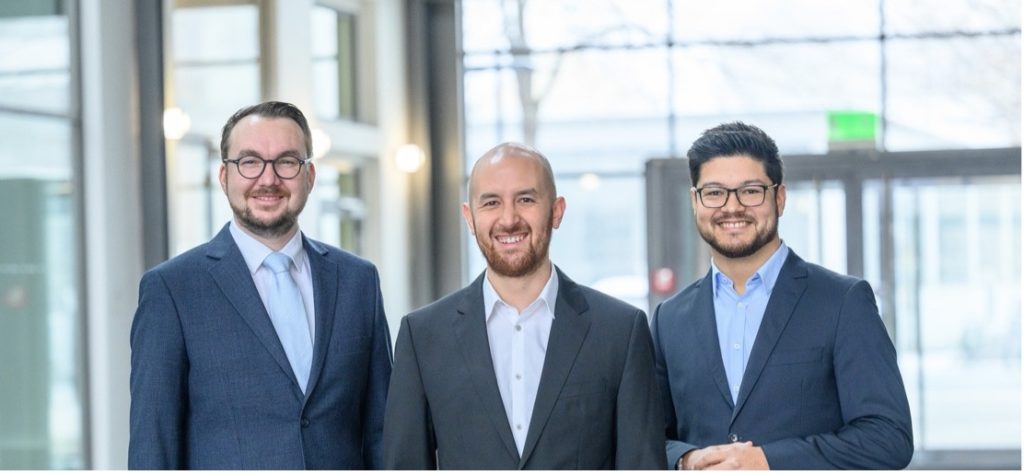 In this year's first episode of our #RoadToSuccess series, we start 2023 with another special feature – Coldsense Technologies. Founded by Juan Velandia, Dr. Stephan Bansmer and Dr. David Burzynski, Coldsense Technologies offers customized systems for forecasting and monitoring of icing and reliable deicing of cooling systems using Artificial Intelligence and custom engineered sensors. In doing so, they enable cooling processes to become more energy-efficient, safer, and environmentally friendly.
Dr. David Burzynski started his journey at TU Braunschweig in 2015 as a PhD candidate in aeronautical engineering after studying at TU Berlin and TU Munich, respectively. Shortly after, he was introduced to Dr. Stephan Bansmer who, after spending time professionally and academically in Montreal, Toulouse and Munich, started a research group at TU Braunschweig related to the icing of critical elements on aircrafts and wind turbines in 2011. Juan Velandia provided a valuable addition after arriving from Columbia, where he obtained his degree in mechanical engineering while specializing in the energy-efficiency of cooling systems. In 2016 he left his home-country and took on the journey to Braunschweig where he is currently in the final stages of receiving his PhD.
On their ideation process:
While Coldsense Technologies was eventually founded in 2019, the ideation process and the implementation of their research for purposes in the food industry was not straight forward. Due to their collective background in aeronautical engineering, their research was initially applied to drone technologies. In doing so, these drones were successfully protected against icing and able to be utilized in the sub-zero temperatures of the arctic. Shortly afterwards, they expanded their fields of application by utilizing their research on wind turbines located in higher regions such as the Harz Mountains. In many cases, these turbines are unable to be used during Winter due to the inherent risk of mechanical failure caused by the additional load of ice sheets along the rotors. This risk was successfully mitigated and through the research of Coldsense Technologies, these wind turbines can be used all year round, safely. Currently, they are focusing on the food industry, where they are able to reduce their customers cooling costs by 20% on average. In times of inflated production costs and lower margins, this is quite an impressive business proposition.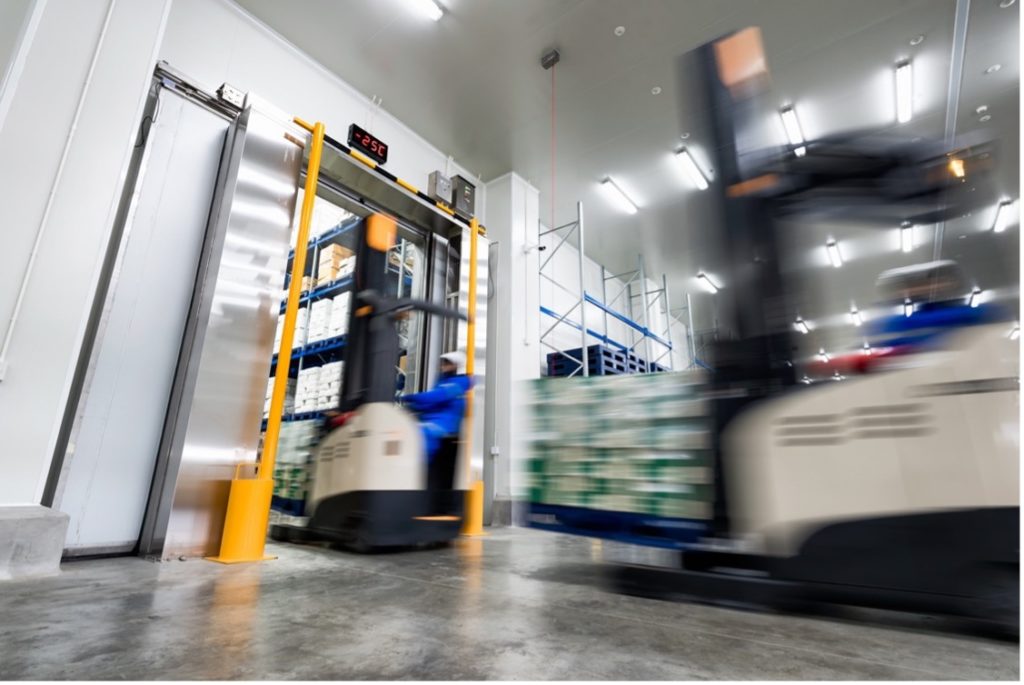 On their motivation to become entrepreneurs:
The independence and freedom to follow their ideas and dreams is what drove the trio to become entrepreneurs and commercialize their research. However, as Dr. Bansmer states, there are additional drivers involved in this decision: "I want to move away from the consumer role and want to be able to take an active role in driving sustainability in our society.".
In doing so, the decision to found Coldsense Technologies in Braunschweig made a lot of sense. Braunschweig's strategically important location in the heart of Germany makes many parts of Germany accessible. Furthermore, Niedersachsen is known for its prominent food industry, allowing Coldsense to be in close vicinity of current and future customers alike. Additionally, the proximity to the Entrepreneurship Hub was also stated to have played a role in their decision to found in Braunschweig: "[The Entrepreneurship Hub] supported us in all aspects [of the founding process] and were always there for us and still are. Together with the Entrepreneurship Hub we help inspire the younger generation to become entrepreneurs and I believe it will continue to remain a very good partnership in the future."
For the next generation of entrepreneurs, Dr. Bansmer was keen to mention the importance to act and not overthink decisions. This was further underlined by Dr. Burzynski with an inspiring quote from a former manager of General Motors: "A company lives from what it sells and not from what it does".
Since commercializing their idea, Coldsense Technologies was nominated for the 2020 innovate! German Food Startup Award for the detection and combating of ice formation on refrigeration machines and equipment. Their ambitions in the future show no sign of slowing down, however, as they plan to become the market leaders in Europe for energy efficient solutions for refrigeration machines in the next 5 years. With their extensive technical know-how and drive, we believe Coldsense Technologies have what it takes to achieve this ambitious goal and wish them all the best in the future.